Two Layer Lift-Sliding Smart Type Car Parking System-rear cantilever
Two Layer Lift-Sliding Smart Type Car Parking System-rear cantilever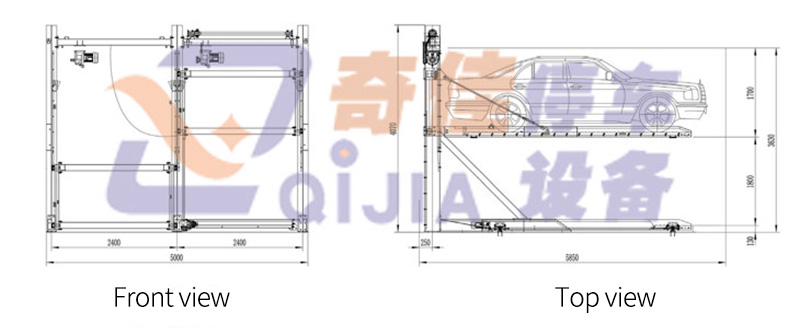 Generally suitable for basement or above ground parking lot, basement net height is greater than 3.6m to meet the conditions of use.
1. The lifting method is chain lifting, which can be designed as two or three layers.
2. Vehicles enter and exit from the ground floor, the parking spaces on the ground floor only move horizontally, and the parking spaces on the top floor
Only ascend and descend, complete the action of accessing the car.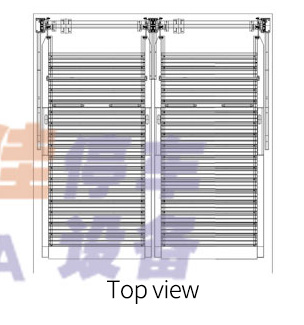 3. Generally, 3 train spaces on the ground are designed as a group, referred to as 3+2 structure; that is, 2 parking spaces are added to the original 3 parking spaces. If the site size permits, several groups can be designed as control areas, and each group of control areas needs to leave a traverse space at the lower level.
There are generally no more than 20 cars in each control zone. Design a control system for each control area.
Suitable parking type

Car model

Large car

Vehicle size(mm)

Vehicle length *Vehicle width *Vehicle height

5000*1850*1550

Vehicle weight

≤1700kg

Required space

Full length of equipment

(mm)
5850

Full width of equipment

(mm)
5000

Full height of equipment

(mm)
4070

Technical Parameters

Number of Cars

N*2-1

Drive

Chain

Mode

Lifting motor=2.2kw,Transverse electric motor=0.2kw
Speed
lift4.18m/min
lift6-8m/min
Operation Mode
IC Card Operation+Card Operation
Control System
PLC System
Power Requirements
Three-phase Five-wire System380V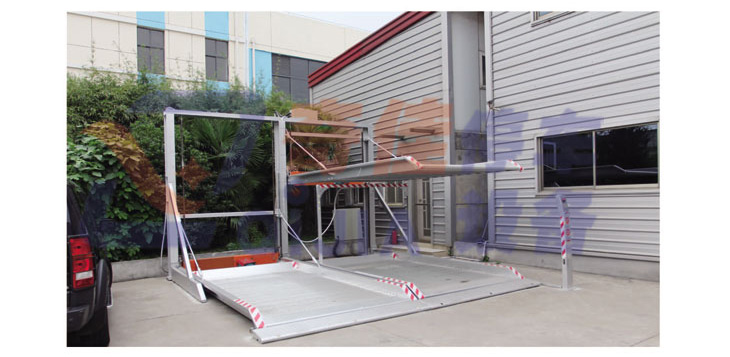 Scan the QR code to read on your phone
We could not find any corresponding parameters, please add them to the properties table
Address: West of New Xinqiao Road,South of Hengjing Road,High Tech Zone,Hengshui,Hebei,China